Shopping Basket
Your Basket is Empty
There was an error with PayPal
Click here to try again
Thank you for your business!
You should receive an order confirmation from Paypal shortly.
Exit Shopping Basket
Capital Formation and Capital Placement
USC Casden Forecast: MF Rents Expected to Soar at Least 2 More Years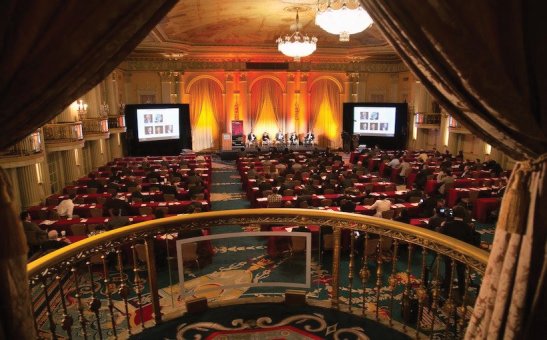 April 13, 2016
The 2016 USC Casden Multifamily Forecast released this week revealed that higher demand for apartments across Southern California is expected to keep vacancies low, and drive significant rent increases over the next two years. A big reason for that is most multifamily construction in Southern California targets higher income renters, and does little to control rent.
Vacancy rates are projected to continue their gradual decline through 2018. As a result, average rents are expected to increase over their 2015 levels by $109 in Los Angeles County, $149 in Orange County, $84 in the Inland Empire, and a whopping $155 in San Diego County by 2018.
USC Lusk Center for Real Estate's Raphael Bostic says, "Though multifamily construction permits are back to pre-recession levels and have provided some relief, population and employment growth are driving up demand faster than new inventory can hit the market. For renters, new construction has simply kept a bad situation from getting drastically worse."
CRE's Next Big Thing: Innovation Centers March 25, 2016 | By Carrie Rossenfeld These emerging US markets are all attracting new businesses, residents and capital. What are these population magnets doing right? (From the 2016 Annual Review & Forecast Issue)
This is an HTML version of an article that ran in Real Estate Forum. To see the story in its original format, click here. 
Innovation is at the heart of any global market. Creating improved products, processes and technology is essential for any international player, and we have seen this innovation time and again in the primary American real estate markets. But as these markets become saturated and overheated, new markets are emerging—some on the outer rings of primary markets and others not as close in.One factor that has caused many of these markets to emerge is job growth, but not just any job growth. Amy Liu, VP and director of the Metropolitan Policy Program, recently wrote in her blog for the Brookings Institute that relentlessly chasing jobs can be costly; instead, it's better for taxpayer dollars to be spent on strategic investments in public goods like research, training and infrastructure that support innovative firms creating good-paying jobs. "Only by boosting household incomes can regions stoke demand for local-serving industries like restaurants and retail, and create new jobs associated with them," Liu wrote.In addition, each region has to play to its own strengths and not try to imitate hot tech markets like San Francisco and Silicon Valley if it doesn't share their strengths, Scott Andes, associate fellow with Centennials Scholar Initiative, wrote in another Brookings Institute report. "Cities have unique technology competencies and pathways to venture capital." Economic strategies to attract outside capital and bolster local funding should reflect those attributes and not simply default to what seems to have worked in the Bay Area."With these unique strengths in mind,
Real Estate Forum
set out to explore what makes these emerging markets great, why people are attracted to them and how they're impacting commercial real estate. 
Seattle
Seattle is a very urban, downtown and livable community similar to San Francisco, only with a better cost of living, Berkeley Davis, director at RETS Associates—a national commercial real estate recruiting firm, in Seattle—tells
Forum
. "Because of the spur of development over the past several years, a lot of trendy submarkets have evolved that are walkable and transit oriented. For the growing number of working Millennials, this is a very attractive lifestyle."Davis says a major component that makes Seattle attractive to employees in CRE is the culture. "Museums, shows, music and arts venues are all very affordable and accessible. This is a desirable element that stretches across all generations."Seattle is also a tech-focused city—second only to Silicon Valley—which greatly influences the CRE community and results in a relatively high number of companies that promote flexible hours and working from remote locations. "One of our clients in Seattle has approximately 50% of its workforce in the office on a daily basis—the rest work from home," says Davis. This is extremely attractive to Millennials and Gen-Xers with small children or those who do prefer to live further out in the suburbs."Seattle has become so popular that available homes are growing scarce. According to RealtyTrac, due to Seattle's growing economy, high in-migration and limited housing supply, "it's no surprise that our market has a low number of vacant homes relative to the national average," writes Matthew Gardner, chief economist at Windermere Real Estate in Seattle.One of the fastest-growing areas of Seattle has been South Lake Union. It began with the Fred Hutchinson Cancer Research Center's relocation to the market in the late 1980s and continued through Amazon.com's relocation of its urban campus in 2007, which spurred many like-minded businesses to move to the area, Lori Mason Curran, real estate investment strategy director for Vulcan Inc., tells
Forum
. Between 2010 and 2015, Vulcan delivered 2.7 million square feet of office space to the online retailer in South Lake Union, and soon the neighborhood became a hub for innovation and collaboration across companies and sectors."Soon, start-ups, life-science and tech companies were relocating to South Lake Union because of its unique atmosphere," says Mason Curran. "In 2014, South Lake Union was recognized as one of seven innovation districts in the US by the Brookings Institute," which defines the term as geographic areas where leading-edge anchor institutions and companies cluster and connect with start-ups, business incubators and accelerators. "They are also physically compact, transit-accessible and technically wired, and offer housing, office and retail."Mason Curran expects to see more major employers moving into the neighborhood. "While there has been a strong focus on commercial office and life-science research facilities in the past decade, the amount of residential development is increasing. In the 1990s, there were fewer than 500 units of (mostly subsidized low-income) housing. Today, there are about 6,500 units (complete or under construction), including about 25% workforce/affordable housing, with several thousand more units in the pipeline."South Lake Union is now where many of the city's young, well-educated newcomers are concentrating, elevating the neighborhood to number one in Seattle for population growth, she adds. "Several hotel developers are also proposing hospitality uses."Vacancy in many property sectors is low in Seattle, which is causing a lot of development, specifically for multifamily and office, says Davis. "Most of these projects will be delivered this year or next. Then the head of development will most likely settle, with few new construction starts. It's a cautious but optimistic market, and we anticipate there will be continued job opportunities." 
Portland, OR
Portland is less than a three-hour drive from Seattle, but has a different vibe and therefore attracts a different crowd, Davis tells
Forum
. "The city has a little slower pace; it's a less urban and has a bit of a free-spirited vibe inside and outside of the office. This is the location that is attractive to Millennials who seek a relaxed environment that is still rich in culture. From a quality-of-life standpoint, Portland is very attractive."Adam Lewis, regional manager for Marcus & Millichap, tells
Forum
that Portland continues to rank among the top 10 fastest-growing metros, competing with other West Coast locales such as San Jose and San Francisco, but at a much lower cost of living. "It also benefits from its proximity to some of the best outdoor activities and scenescapes in the country. Mixed-use development throughout the urban core is barely keeping pace with population growth, as the aptly named 'Silicon Forest' continues to draw talented Millennials to its growing community of tech firms."Lewis adds that decades of urban planning have created a desirable city with vibrant communities and protected natural areas. "Forward-thinking community leaders established the Urban Growth Boundary and Metro, which set the stage for Portland to become the jewel it is today. The city continues to invest in its residents' quality of life, green development and transit improvements and attract businesses that will only increase its growth and appeal."Employment has been growing exponentially in Portland, too. Asim Hamid of the Praedium Group recently told
Forum
's sister publication, GlobeSt.com, "We've witnessed a recent explosion of jobs in Portland, particularly within the tech and consumer product sectors." He cited Intel Corp. and Nike, both of which employ thousands in the area and are expanding. 
Oakland, CA
Traditionally out of the limelight that its neighbor San Francisco enjoys, Oakland is beginning to be recognized in its own right. Christopher Economou, regional manager for MMI, tells
Forum
that Oakland shares a lot of similarities with San Francisco's South of Market district before it became one of the most highly sought areas in the country. "What makes Oakland an innovation district and population magnet is its greater economic diversity than SOMA's. Oakland also benefits from the Bay Area's unique culture that supported San Francisco's tech boom and which attracts people today."Economou says the entrepreneurial spirit that lifted San Francisco in 2010 recognizes Oakland as the next area of innovation. "Millennials are flocking to Oakland to take advantage of employment opportunities, comparatively lower rents to San Francisco's and convenient transportation. Simply put, people are drawn to the vibrant energy, cost effectiveness and culture."Kent Elliott, a principal at RETS Associates, tells
Forum 
there is a growing attraction to living and working in the East Bay, the larger region in which Oakland is located. "The piece that makes the East Bay desirable to candidates is that the overall family situations—cost of living, open and private space, better choice of schools, etc.—are better in the suburbs of the East Bay compared to the dense city. With development on the rise in the East Bay, we're anticipating a continued attraction to the region from all levels of employees." 
San Diego
Elliott says San Diego ranked the most desirable city to live in per the results of RETS' survey of the top 10 western markets, completed in the fall of 2015. "The primary driver for employment in San Diego is the quality of life, followed by the weather and the abundance of space that balances the dense city. From our experience, people that usually move to San Diego stay in San Diego. It's a tight-knit city with great companies, opportunities and culture. Many companies search for candidates that are locals and know the market well."He adds that there is a not a tremendous amount of activity in San Diego, so the number of available mid-to-high-level positions in commercial real estate is lower than in cities like Los Angeles and San Francisco. "When these positions do surface, they're typically paired with a great opportunity so the hiring company can secure a high-quality candidate."There's a lot to be optimistic about given the solid 2015 that San Diego just experienced, Michael Combs, research manager for CBRE, formerly with the San Diego Regional EDC, recently told GlobeSt.com. "The region added the most jobs in 16 years, led largely by innovation economy jobs. Investment trends were very positive, and a healthy flow of capital is essential to our innovation economy. A recent study by the Martin Prosperity Institute found that San Diego received the sixth most venture capital investment in the world, ahead of global cities like London and Paris. There are a lot of signs that the region isn't going to slow down significantly in 2016." Not bad for a market that was once heavily reliant on the defense sector for its income.For Stacey Pennington, urban planner for Makers Quarter in the East Village area of Downtown San Diego, the market's rise began with UCSD decades ago, when the city recognized the importance of creating a university presence in La Jolla and worked out a very beneficial deal with the school. "Pueblo land was given to UCSD at a discounted price, and it flourished into its own innovation cluster, becoming an internationally recognized hub for biotech and related industries," she says. "It's spurred a lot of clusters throughout the region."Today, Pennington says, San Diego is #3 in the US for life sciences and attracts more than 60% of the region's venture capital. It's home to over 600 life-science firms and more than 80 research institutes. "That kind of density and cross-fertilization between education, research, innovation and entrepreneurship is tightly intertwined."The region is also home to more than 1,200 sports and active-lifestyle companies, particularly in the North County coastal area, which employs more than 20,000 people and generates $2.24 billion in economic impact to the region, says Pennington. It also boasts a huge cleantech presence, is #1 in solar installation nationwide and was highlighted by the National Geographic Channel as a Smart City. And San Diego is #1 in telecommunications in the US, and its cross-border relationship and proximity to R&D hubs in Mexico has caused Downtown San Diego to be the center of a megaregion, rather just than the southern edge of the city of San Diego. "That's the transition point between the regional story and the story of Makers Quarter, in many ways," says Pennington.Indeed, Makers Quarter, a new and developing urban district in the East Village, is a big part of that submarket's success story. A new development hub for apartments, education, retail and eventually one million square feet of office—all punctuated by a distinct arts and cultural presence—Makers Quarter aims to capture the innovation vibe that exists in other parts of San Diego and create a unique neighborhood to attract talent and companies.While much of the development and redevelopment in the Downtown San Diego market has been residential, that looks to be changing. Kris Michell, president and CEO of the Downtown San Diego Partnership, recently told GlobeSt.com, "I'm hearing that development is skewing toward commercial. For the first time, we're having discussions with developers who want to build spec office Downtown, not just build-to-suits. I think over the next few years you'll see more commercial construction here."
Salt Lake City
Although not on many CRE executives' radar screens yet, Salt Lake City is growing in recognition. Recently, Vestar, in a joint venture with funds managed by Oaktree Capital Management LP, acquired a 625,205-square-foot, open-air retail and entertainment center within the Gateway in the heart of Downtown Salt Lake City. The buyers plan to invest $30 million in revitalizing and rebranding the center to attract an eclectic mix of national and regional retailers catering to the "vibrant, multicultural landscape of the Salt Lake Valley," according to Vestar.Regarding the acquisition and choice of market, David Larcher, president of Vestar, says, "Salt Lake City is undergoing a dramatic transformation, rapidly attracting Millennials and entrepreneurial firms in the private sector, including technology and finance." He added that Salt Lake City is one of the leading areas for educated urban professionals, and the firm's goal is to "create a social hub that offers an unbeatable retail mix, full range of dining options and broad array of entertainment."Larcher tells
Forum
Utah officials created an economic environment that is inviting to businesses, particularly in tech sector, that are considering a relocation of their headquarters, earning Utah the name "Silicon Slopes." The city itself is "ideally situated minutes from world-class outdoor activities, such as skiing, hiking, mountain biking and watersports on area reservoirs, which makes it an appealing place for potential employees to relocate." The city also gained extensive positive PR during the 2002 Olympic Games, known as one of the best-managed Olympics in recent years.Moreover, as global corporations including Goldman Sachs create "campus" locations in the heart downtown, employees, particularly Millennials, are looking for urban living opportunities, says Larcher. "To accommodate this growing interest and housing need, thousands of residential units have been, and are currently being, built throughout Salt Lake City's diverse patchwork of neighborhoods." 
Denver
Long appealing on the regional scale, Denver's expanding economy, surging Millennial-age population and fast-growing innovation and high-tech scenes have helped land it square on the radar of investors and users alike, JLL research manager TJ Jaroszewski tells
Forum
. "To support an expanding population, Denver has regularly chosen to invest in infrastructure. Beginning in 2016, the regional public transit authority will add almost 70 miles of commuter and light rail lines, including the long-anticipated airport corridor—a direct connection between Union Station and the airport."At 3.1%, Denver also has the nation's second-lowest unemployment rate, trailing only Salt Lake City, Jaroszewski adds. Denver payroll levels measure 10% above pre-recession peak employment and average job growth here is outpacing the national level by a multiple of 1.5. Employment gains have been broad; led by construction and education and healthcare, all major sectors except information have added jobs in the past year.Affordability is a big factor in population magnets, particularly among Millennials. Origin Capital Partners senior associate Jared Friedman tells
Forum
, "It's extremely affordable to live here. A lot of the companies have followed the Millennials and set up shop in Denver because one of the hardest things to do is attract good talent."Elliott says, "Denver was the second most-desirable city in our western cities survey. The major employment drivers are the accessibility to outdoor activities and high quality of life. This is attractive to candidates across all generations and has allowed companies to attract talent from other primary or secondary markets."One of the firms banking on Denver is DISH Network, which recently announced plans to open a software-development office Downtown and expects to add up to 100 new technology jobs at the location. The initiative is part of DISH's expansion of its in-house software development capability to support its products and services including the Hopper DVR platform and Sling TV, the first live and on-demand Internet TV app. According to Colorado Gov. John Hickenlooper, "DISH has continued to invest in Colorado since its founding in 1980, employing more than 4,000 employees across the state today. This step not only helps expand its presence, but it also gives another meaningful boost to Colorado's thriving tech community as we welcome a new neighbor Downtown."
Austin, TX
Austin is a very dynamic market, Rick Gillham, president of Gillham, Golbeck & Assoc. Inc., a real estate executive-search firm in Texas, tells
Forum
. "The real estate talent there is very strong, but the talent pool is very shallow. From a tech standpoint, there's a lot of activity and growth resulting in a continued demand for housing. With continued development, especially in multifamily, the city is nearing a tipping point between having more real estate or construction jobs than people to fill them."Gillham adds that the quality of life in Austin is desirable to Millennial and Gen-X candidates. "Many companies in Austin place a strong value on a balance between life and work—so much that if one company does not have that same emphasis, they will lose talent to the company that does. Candidates here are very passionate about that balance. From our experience, we've offered candidates the opportunities to relocate, and if we receive a 'yes,' it's most always accompanied by the stipulation 'if the relocation is to Austin or Denver.'"Austin's thriving economy continues to add good, well-paying jobs for a range of skill levels, while the cost of living remains well below other growing metros, Craig Swanson, regional manager for MMI, tells
Forum
. "A popular entertainment scene, highly educated workforce, a warm climate and vibrant local culture attract people seeking a compelling lifestyle. The city's continued investment in creating a meaningful way of life will make Austin an in-migration destination for years to come." 
Plano, TX
Located 20 miles from Dallas, Plano has become a population magnet due to its access to an educated employment base and talent at very reasonable wage levels, says Denton Walker, senior managing director within Trammell Crow Co.'s Dallas-Fort Worth business unit. In October 2014 TCC delivered the first phase of Legacy Towers, a two-phase office project in Plano that is considered the gateway to Legacy Business Park, a 2,600-acre master-planned business, retail and residential community located along the Dallas Tollway. The park has more than 16 million square feet of headquarters and regional office space and has attracted 18 top corporate firms.Walker says Plano's infrastructure is exceptional; the restrictions in place protect the zoning and design quality, which ensures long-term value. The city is located within 25 minutes of DFW and Love Field airports; it offers very accessible amenities to its residents; its school district is blue ribbon; and region's stock of affordable housing is very good. "The City of Plano is great to work with. The mayor sets a standard of excellence that extends to the staff of Plano and throughout the city."Additionally, Plano is home to a number of global companies that selected the city as the smart place for business, says Walker. "Visionary companies quickly discover that Plano's smart workforce is key to their success." He adds that with a population of more than 271,000, Plano is a prosperous place, and the location will only get better.The market also offers a highly educated workforce: 54% of adults hold a bachelor's degree or higher, which is twice the US average. It's also been ranked as the third-hardest-working city in America and the 10th best city to find a job, according to WalletHub. And in the next 24 months, says Walker, Legacy Towers will bring more than 21,000 new jobs to Plano. 
Minneapolis
Minneapolis has always had an allegiant and highly educated workforce, John Carlson, a principal within TCC's Midwest business unit, tells
Forum
. "As employers learn how committed Minnesotans are, they deepen their corporate commitment to the market, which is why there are 17 Fortune 500 firms headquartered here. More importantly, these companies, as well as the metro area economy in general, are very diverse."Despite Minneapolis being one of the hardest markets to convince someone to move to, it's also among the most difficult to make someone leave, Carlson says. "This helps to illustrate the quality of life in here. There's an active employee base, great public schools and infrastructure, a balanced state budget, great cultural resources, successful companies and great places to live."Grady Hamilton, managing director in TCC's Midwest business unit, relates that the economic diversity helped to drive Minneapolis-St. Paul's unemployment rate in Q42015 to the lowest among all major metropolitan areas with one million or more in population. "This is a function of the deepening technology industry, the long-consistent medical technology industry and creative-class professions that have grown to meet the needs of the large corporations that are headquartered in the area."As an example, Hamilton says tech salaries in the metro area increased 9% in 2015, the third-highest percentage increase among all US markets, behind only Los Angeles and New York. "The influence of the growing tech sector has opened new submarkets in which developers and investors can meet demand." 
Nashville
Nashville, one of the country's 18-hour cities, has far more to offer than just music—and people are catching on. "When you combine strong job growth in a variety of employment sectors—including healthcare, entertainment, real estate, tech, education and government—with a unique culture recently popularized by the television show Nashville, people move to your city," MMI regional manager Jody McKibben tells
Forum
.Panattoni Development Co. has recognized what Nashville has to offer. The firm has built 500,000 square feet of class A office space on Music Row since it entered the market in 1998, director Whitfield Hamilton tells
Forum
. "Historically, Tennessee has been one of the largest states outside of California for us, and as the company grew Nashville became a very large market for Panattoni. We entered the market because we realized there was an emerging industrial market here."From music to healthcare to automotive manufacturing—Nissan's North American corporate headquarters relocated there from California nearly a decade ago—a diverse range of industries calls Nashville home, and the influx has picked up steam in the past five to 10 years, says Hamilton. "Office and finance jobs are strong—Nashville goes back 100 years as a regional finance center. It's a good, strong headquarters for state banks; some merged, but homegrown local banks are doing extremely well. The cost of doing business can't be beat and the finance community is the cornerstone of the economy here."Hamilton says construction is huge in the region as well, and Bridgestone's North American headquarters and two divisions of HCA are moving to Nashville. "How many cities have two 600,000-square-foot headquarters at the same time?" 
Raleigh, NC
Part of North Carolina's famed Research Triangle, Raleigh's growth has been hugely influenced by local universities and medical systems. Washington, DC-based Federal Capital Partners has been investing in secondary cities up and down the East Coast, and Raleigh in particular has been a target for the firm. Bryan Kane, VP for the Carolinas, says FCP's investments have been concentrated in locations that are either positively impacted by the universities—including such properties as West Village, Erwin Square Plaza, Venable Center, Level 51 Ten, Stanhope, Glen Lennox and Forty540—or the urbanization that appeals to Millennials (including Dartmouth, Midtown Green, Allister, West Village, Venable and Dillon Supply)."Much of the innovation is driven by the strong universities and their medical systems along with Research Triangle Park," says Kane. "The strong job market, quality of life and reasonable cost of living make it an attractive place for people to relocate."Kane adds that existing jobs are very stable due to the significant presence of state government, healthcare and universities, as well as the tech and creative industries. "We expect the area to continue to become more urban, with ongoing job and population growth. Our investments in Downtown Raleigh projects such as Dillon Supply"—a JV redevelopment project with Kane Realty Corp. of the 2.5-acre Dillon Supply site in the Warehouse District—"reflect the demand generated from this trend."
New Jersey's Gold Coast
The Hudson Waterfront, sometimes called the Gold Coast—an urban area of northeastern New Jersey along the lower reaches of the Hudson River, the Upper New York Bay and the Kill van Kull—became a population magnet because of great public transportation linkage to the job engine that is New York City, Brian Whitmer, senior director-capital markets for Cushman & Wakefield, tells
Forum
. "With the PATH, light rail, water ferries and NJ Transit, there are multiple ways to get to your job in the city, with a commute that rivals being in New York City itself. With the cost of housing being one-third to one-half less expensive than NYC and the surrounding boroughs, there's a big value proposition to living between Fort Lee south to Bayonne. Plus, the high quality of living and entertainment along the Gold Coast is very appealing."Lloyd Goldman, founder and president of BLDG Management, reports that major employers, including Goldman Sachs, have made the move across the river, creating a live/work/play environment that rivals the best of Manhattan or Brooklyn. "The Gold Coast is able to contend with nearby NYC markets because of the optimal cost of living." For example, luxury renters at the One—BLDG's high-amenity luxury apartment complex along the Jersey City waterfront—"don't have to sacrifice space or amenities at the expense of higher rents."The expansion trend along the Gold Coast will only continue over the next decade, Elie Rieder, CEO of Castle Lanterra, tells
Forum
. Late last year, the firm acquired the 544-unit Harbor Pointe apartments for $147.5 million. "While the urban core markets along the Gold Coast will see redevelopment, there will also be an expansion into new markets in the southern part of the Gold Coast, specifically Bayonne, which offers one of the last large, completely vacant, land parcels master-planned for urban mixed-use development."
Long Island City, NY
The westernmost residential and commercial neighborhood of the New York City borough of Queens, Long Island City is increasing in popularity largely because of rising residential rents in other parts of the city—especially for Millennials, who are driving the area's resurgence. This cohort is also attracted to the "cool factor" of living among former industrial buildings, brought about by the decline of the industrial economy both nationally and locally.Elizabeth Lusskin, president of the Long Island City Partnership, says LIC is home to Fortune 500 companies, world-renowned arts and cultural institutions, award-winning restaurants and prominent film and television studios; has a large industrial base and nascent tech sector; and now thousands more residents, creating a great synergy. "The workforce in LIC is dynamic and ever-changing, and you'll often find these companies using each other for products and services, leveraging each other's technology or expertise, or networking after hours in LIC's breweries and eateries. Meanwhile, more and more of the residents also work in the neighborhood, take advantage of the amenities it has to offer and raise their family there."Real estate players have been eyeing this emerging area. Last November, a partnership of Drake Street Partners, Normandy Real Estate Partners and GEM Realty Capital bought 47-37 Austell Pl., a four-story office-warehouse, for $35 million. Normandy principal Travis Feehan tells
Forum
, "Generally, we think formerly secondary markets within CBDs such as LIC will continue to grow in popularity as the Millennials workforce ages, amenities increase and hopefully transportation access improves. Within LIC, you have 20,000 new residential units expected over the next five to 10 years, which will have a drastic impact."Commercial tenants have also been flocking to this market. Brian Waterman, vice chairman of NGKF, says that the tech, advertising, media and information (TAMI) sectors have seen the fastest rate of employment growth in New York City, with a 26% increase in jobs since 2010, far outpacing the 9% increase in FIRE employment during the same time. "Last year, TAMI tenants accounted for 64% of leasing in Midtown South, and they're likely to continue driving demand since they comprise the largest percentage of tenants in the market for space, at 31%. With tightening supply and soaring rents in Midtown South, the rapidly expanding TAMI sector is finding Long Island City's repurposed industrial buildings at a much lower price point."While trendy tech centers like San Francisco, Seattle and Denver hogged the spotlight in 2015, this year the markets that shine brightest will be those that manage to strike a good balance between strong income growth, low unemployment and solid home value appreciation, Zillow's chief economist Dr. Svenja Gudell recently told GlobeSt.com. "As the job market continues to hum and opportunity becomes more widespread, the best housing markets are no longer limited to the coasts or one-industry tech towns. This year's hottest markets have something for everyone, whether they're looking for somewhere to raise a family or start their career." 
What's Driving Affordable Momentum?
BOSTON—Activity within the affordable niche has been robust with 2015 being a record setting year in terms of transaction volume and pricing. GlobeSt.com found out who are the buyers and what is driving the market in this two-part EXCLUSIVE Q&A.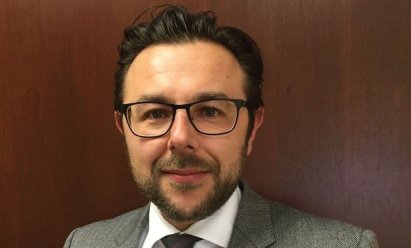 Part 1 of 2BOSTON—Earlier this year, SVN named SVN Affordable | Levental Realty LLC the top franchise in its firm, having completed 20 transactions valued at $175 million across 17 states.  GlobeSt.com recently turned to Gene Levental, managing director of SVN Affordable, on the state of the affordable housing market and to discuss what's driving momentum in the Affordable housing market and whether it will keep pace.GlobeSt.com: How would you describe the affordable housing investment market today?  Gene Levental: In a word, competitive. In general, the multifamily market has been incredibly strong, but activity within the affordable niche has been even more robust. 2015 was a record setting year in terms of transaction volume and pricing and we're seeing that continue into the first quarter of 2016.GlobeSt.com: What is driving the market?Levental: There are a few key economic variables driving current market conditions within the affordable space: interest rates, tax credit equity, and access to/cost of capital. Despite the Fed's vocal commitment to raise rates over the next several quarters, interest rates have remained relatively low. Pricing on tax credit equity continues to be very bullish with the national average price of credits hovering around $0.98, and credits selling for as much as $1.17 in major markets. Finally, there has been an emergence of new affordable buyers with access to inexpensive and patient capital. These buyers are extremely motivated to place cash, they have very low yield requirements and they are willing to tolerate low leverage debt in order to win deals. The result has been a more competitive bidding environment among buyers and has translated to cap rate compression, stronger pricing, better terms for sellers, and quicker timelines to closing.GlobeSt.com: How does investing in affordable housing differ from investing in other property types?Levental: Sometimes there can be a negative connotation associated with "affordable housing", but it really is an extremely sophisticated business. On the operational side, there are layers of state and federal regulatory restrictions, IRS requirements, and government approvals with which an owner must comply and obtain. On the financing side, there are many unique and complex debt and equity platforms available to acquire, refinance, and rehabilitate affordable housing, most of which come with yet another set of restrictions and regulations that an investor must understand. In most other asset classes, you have debt, equity and the occasional use agreement, but for the most part, as an owner, you can charge what you want for rent, you choose what services or amenities you want to provide and you decide how and when you want to improve the asset or make capital expenditures. The affordable niche is just a more complicated environment, with a higher barrier to entry.  Transactions can vary greatly asset by asset depending on the type of subsidy, type of debt, regulatory limitations, etc.Check back in the next day or so for part two of this Q&A, we chat about investor appetite and what the future holds for the affordable housing investment market.
Natalie Dolce ›
Natalie Dolce, national executive editor of GlobeSt.com, is responsible for working with editorial staff, freelancers and senior management to help plan the overarching vision that encompasses GlobeSt.com, including short-term and long-term goals for the website, how content integrates through the company's other product lines and the overall quality of content. Previously she served as editor of the West Coast region for GlobeSt.com and Real Estate Forum, and was responsible for coverage of news and information pertaining to that vital real estate region. Prior to moving out to the Southern California office, Natalie was Northeast bureau chief, covering New York City for GlobeSt. Dolce's background includes a stint at InStyle Magazine, and as managing editor with New York Press, an alternative weekly New York City paper. In her career, she has also covered a variety of beats for M magazine, Arthur Frommer's Budget Travel, FashionLedge.com, Co-Ed magazine and the Daily Orange newspaper. Dolce has also freelanced for a number of publications, including MSNBC.com and Museums New York magazine.
CAMBRIDGE, MA—Harvard's latest study of rental housing underpinned an open letter from Lloyd Jones Capital's Chris Finlay, while Clyde Holland testified before Congress last week. All cited the growing gap between affordable supply and renter demand.
CAMBRIDGE, MA—Harvard University's annual study of rental housing was on the industry's radar again this past week, as Lloyd Jones Capital CEO Chris Finlay sent out an open letter via email, summarizing his impressions of the study. Originally published this past December, the study from Harvard's Joint Center for Housing Studies notes that renter households now number nearly 43 million out of 116 million US households."Renters now represent 37% of all households, the highest number since the mid-1960s," Finlay writes. "That's a lot of renters,  and they need decent housing."Whether the supply of decent housing will be there to meet the demand is another matter. "Rising demand has put upward pressure on rents and reduced vacancies; meanwhile, new additions to the rental market have primarily added units with above-median rents," according to the Harvard study. "While the supply of rental housing has increased, primarily through conversion of formerly owner-occupied units and, to a lesser extent, new construction, rental demand has increased even faster."In testimony before the House Committee on Financial Services Housing and Insurance Subcommittee, Clyde Holland, chairman and CEO of Holland Partner Group, outlined some reasons for what he called the growing affordability problem in rental housing. "First, while the cost to develop and operate rental housing increases every year, the median renter household income today is virtually unchanged since 1981, on an inflation-adjusted basis," said Holland, testifying on behalf of the National Multifamily Housing Council and the National Apartment Association.Secondly, Holland pointed to the gap between the supply of rental apartments and the demand. "Almost 75 million young adults are entering the housing market, primarily as renters. At the same time, Baby Boomers and empty nesters are trading single-family houses for rental apartments," he testified. "This combination of factors is forecast to lead to four million new renter households over the next decade."Just to keep pace with the new demand, Holland told Congress, "Between 300,000 and 400,000 apartments must be constructed annually…Yet,  on average, just 208,000 apartments were delivered in the four-year period from 2011 to 2015," although MPF Research reported last week that the 12-month tally for last year was slightly higher at 226,790 completed units.And finally, Holland noted that the development of new apartment homes is exceptionally difficult, especially in those markets where apartment needs are strongest. "Even in communities that want and desperately need new multifamily development, there are numerous hurdles that must be overcome,  including entitlement expenditures, zoning rules, environmental site assessments, impact fees, mandates like inclusionary zoning or rent control,  labor expenses and building code requirements," he said.Holland said that policymakers must recognize that addressing local workforce housing needs requires a partnership between government and the private sector. He proposed that local governments defer taxes and other fees for a set period of time, along with leveraging their tangible assets like buildings, raw land and entitled parcels.In his open letter, Finlay offered further thoughts on addressing the supply-demand imbalance. He noted that the Low Income Housing Tax Credit program has added or preserved more than 2.2 million units since it began in 1986, although bureaucracy has inflated the costs of development to the point where they can exceed those of market rate properties."There are a lot of programs for the very poor," wrote Finlay. "But what about the American workforce that also struggles to find affordable housing? These households don't have all the assistance that is available to the very low-income households. If you took all the money poured into various programs, including LIHTC, and applied it directly to vouchers, I suspect households would be moving out of bad neighborhoods and into safer communities."
Paul Bubny ›
Paul Bubny is managing editor of Real Estate Forum and GlobeSt.com. He has been reporting on business since 1988 and on commercial real estate since 2007. He is based at ALM Real Estate Media Group's offices in New York City.
10 Tips On How I "Networked" My Way To My First Million Dollars
I was sitting in my office with 2 of my team members here at Carrot spitballing ideas… and Alex on our team asked a simple question that inspired this post.
 It's funny where brainstorming sessions can lead sometimes. This one made me look back and connect the dots on what took me from a financially broke introvert, to well connected, to my first million dollars (and beyond). We produce
a lot of content
here at Carrot. Sometimes 4+ hours of video content and at least 1 solid article a week. But the type of writing I enjoy the most is
writing about the things I'm passionate about. 
Entrepreneurship. Leadership. Mindset. Passion projects. Lifestyle. Those things absolutely fire me up. But the problem is… … I sometimes hit writers block. And this day was no different. So Alex shot a question (and an idea) at me…
"You're pretty well networked… how did that happen and what role has that played in success so far?"
So I got to thinking and jotted down a "quick" map of some of the key people I've met and built relationships with over the years that have accidentally led to amazing things in business in life… then figured out how I met and connected with them along the way. Really, luck played a role. But ultimately I found some ways to crack through and stand out to influential people and how to surround myself with amazing people that inspire me every day. Here we go. 10 Practical Tips I Used To Network My Way To My First Million Dollars 1. Networking isn't about an elevator pitch or an exchange of cards. First off, stop using the word networking. It makes me cringe when people invite me to "networking" meetings. Networking sucks. One of the official definitions of the word "networking" is to
"interact with other people to exchange information and develop contacts, especially to further one's career."
Networking as most people know it (and do it) always has a self-serving mission behind it. Instead change your mindset to "serving others with my unique gifts" and just focus on that. It's way more fun and a lot less pressure.
Networking
 usually ends up
not working
. You don't want to be "that guy" (or gal). 2. Collect people and ideas, not cars. I drive a 2014 Chevy pickup. My family and I live in a modest house. I actually semi-despise "things". Yes, I've got some pretty nice things that I splurged on like our vacation home and trips and things like that. But I don't collect things. What I truly have grown to love is
collecting great people and amazing ideas.
So in your goals for this year jot down some goals for amazing people you want to meet and relationships you want to strengthen as much as you focus on accumulating cash in your bank account. These awesome people and ideas increase the amount of "luck" you'll experience in your life. 3. Make 'em feel like the most interesting one in the room. You'll be able to talk soon enough. Just genuinely give a crap about THEM before you even think about talking about yourself. As an example, I was at an event and met a very successful businessman for the first time who had been an executive at some companies you've heard of and founded several very successful companies as well. The conversation started out the same way they normally do…
HIM
: "Hi I'm [name], nice to meet you"
ME
: "Hey [name], great to meet you too… I'm Trevor"
HIM
: "What do you do Trevor?" Then this is where I always shift the convo off of me and onto them. So they can talk about themselves, the great stuff they're doing, and their passions. Listen. To. Them. As this
Forbes column
on charisma says on tip #4 and #5…
"Make the conversation about the other person"
and
"Be a good listener"
. I knew this person had a really cool background at some amazing companies you've heard of and I was genuinely curious about the cool stuff he'd experienced in his years leading those amazing organizations and how he landed in
Roseburg, Oregon
where I live.
ME
: "Oh, haha, I've got some good stories that I'd love to dive into on what I do and what brought me here.. but first… you've gotta tell me… how was it being able to help lead all of those amazing companies you were a part of? That had to be an absolute hoot… I'm sure you learned a lot".
Bam… the conversation was started and I spent most of the lunch really just listening to his story and asking questions.
It was fascinating and I had a lot of fun. But you could tell he really enjoyed it… so much so that without knowing hardly anything about me he reached out to me by email a month later and said he wanted to connect again because he wanted to learn more about what I do. If I would have blabbed on about me in that first meeting, he may not have felt that same connection. I genuinely cared and listened. 4. Money can be like a boomerang if you let it be. Selflessly guide money to others who you want to build a relationship with and it'll come roaring back to you. You know that moment when you see that opportunity to finally make that quick buck or cash in? Yep, we all do. Our gut reaction is to take the cash. It could be keeping that commission on a sale when you could pass it on to someone else in the deal that you want to build a tighter relationship. It could be paying your key employees better than they could get paid elsewhere at the expense of your own paycheck.
In 2008 I decided to give up about $15,000
(
it was a lot of money for me then
) in commissions and pass it over to an amazing entrepreneur I wanted to get to know better. At the time he ran a company that did around $10mm/yr… and the email I got from him after I voluntarily passed that $15k commission to him was flat out awesome.
Within hours he emailed back and said (I'm paraphrasing),
"Trevor, I wanted to reach out because I've never seen anyone do anything like that before. It shows a lot of character and I respect and admire that. You're the type of person I want to get to know better. Let's hop on the phone this week. What's your cell?".
And we hopped on the phone and had an amazing conversation and I met him several times in person after that. Now, that guys company is doing over
$100mm/yr
and I've got this great connection with him all because I looked past my pocketbook in the short-term and invested in standing out to this guy in a way he'd never seen by selflessly helping money flow to him. And you bet your butt I follow up from time to time with postcards with that CEO, and to this day he replies back and thanks me almost every time. 5. Consistently mail out "doses of gratitude". One thing I learned from a mentor of mine is that as soon as you cross from the digital world to the physical world and deliver your appreciation and gratitude to people through the mail… the impact is lasting and huge. So about 5 or 6 years back
I started buying 10 postcards everywhere I travelled
. Then I'd put those postcards from all around the world on a pile on my desk and every Thursday I'd write out a "dose of gratitude" on a postcard to whoever popped up in my mind. I'd usually write 3-5 a week then mail them out to those people. I'd never ask for anything. It was usually really simple… just letting them know I was thinking about them and then I'd congratulate them for a big "win" they'd recently had that I heard about or just thank them for being awesome. Over the years I've sent out hundreds and hundreds of them. Amazing things started to happen and you'd be floored at the doors that opened up over the years, relationships tightened, and what it did for me personally expressing that gratitude to people every week in a very personal way. Go ahead. Do it.
Send out 10 postcards this week
to anyone who pops up in your mind. See what happens. You can thank me later :-) 6. Surround yourself with people who inspire you everyday. I got bit by the "work from home" solo-entrepreneur storyline early on. Hook, line, and sinker. Somehow we think that working from home is a great thing. For me in 2010 after we had our first daughter, I decided that it wasn't for me. No matter how many digital "friends" you have it doesn't compare to surrounding yourself with awesome people who inspire you everyday. I couldn't find a good entrepreneur co-workspace in town… so in 2010 I found an 8,000 sq.ft. building downtown and created an amazing space for entrepreneurs to work myself called theLoft. Now, theLoft is full
(with a waiting list in an area that struggles to rent office space all around our building)
and I get to work around people
doing
really
awesome
things
who
inspire me every day.  That inspiration and those connections open up doors you never predicted would open up. And a cool byproduct is many of us have done business together and added multiple six figures to my bottom line.
(By the way, I don't make a profit by running the loft. I set rents to a spot just so I could attract the exact people I wanted in there. Nothing more. For me it's about the long-term. And it's paid off in spades. Refer back to #4)
7. Don't put your idols on a pedestal. You know those people you look up to? Those people who feel
untouchable
and like
superhuman
? Well, they're not. They're just regular people like you and me. When you get a chance to meet your idols or people in "high" positions talk to them like you would a good friend. The second you put your idols on a pedestal is the same second you demote yourself to a 2nd class person. People in powerful positions respect when people can just be REAL and candid with them.
I remember back in 2012 I got an email out of the blue from big time author Robert G. Allen.
He's written tons of books and you may have read some of them. Anyhow, a client of his was a member in an industry association I created (see #7) and told Robert he needed to connect with me to get in the group. I charged $299 a year and Robert emailed to see if he could get added to the group.
Because of his status I got the feeling he was assuming he'd get a free-pass into the group.
 I could have read it wrong, but that was the feeling I got. Most people probably would have given it to him just to have someone of his status in their group. But I stuck to my guns and treated him like I would anyone else. And part of the process to get into that association was to pay the $299 and get on a phone call with me.
You never know where a phone call and that initial connection can lead…
… so I make it a point to hop on the phone with anyone who I feel is a mover and a shaker at least that first time.
He respected that move so much that he invited me to his mansion in Rancho Santa Fe, CA
to brainstorm marketing. A month later I was in his home office in a 3 hour one-on-one brainstorming session. It was pretty damn cool. That never would have happened if I treated him special and put him on a pedestal. 7. Be a constant connector.
My last 3 business partners
, some of my best entrepreneur friends, and 90% of any financial successes I've had are because of connections I've made with people… not necessarily because I'm smarter than the average. Carrot's CTO, Chris, was an introduction from a guy I'd met a year before. I can't imagine where we'd be without that connection alone. (Thanks Chris!) One thing I'm always looking for the opportunity to do is help connect people with others who can help them. In return, people introduce me to amazing people all of the time.
In 2008 I saw an opportunity to better connect the industry for real estate educators
and did it by creating an industry association. Now it's the largest and most active online mastermind for real estate educators with over 400 industry experts and CEO's and hundreds using the service daily.
In 2010 I saw the opportunity to better connect our local entrepreneur community here in Roseburg
and started
theLoft
and the Y
oung Entrepreneur Society
. Also I just wanted to surround myself with great people that inspired me. Both of those situations created huge value for those groups of people, helped them connect with people who could help them in their businesses and lives, and in return I've became the "connector". When you're the connector people go out of their way to introduce you to other amazing people they know. Heck, my younger brother (and former Carrot team member) Kyle took that strategy and created a sports marketing networking group in L.A., then he moved to Phoenix… and along the way he met olympians, professional athletes, hall of famers, executives at professional sports teams, and other amazing people. Being the connector led to him starting
Athletes Brand
, a clothing company, that now works with professional athletes… much of who he can trace back to relationships he made by connecting others. Be the connector for others and others will seek out great connections for you. You never know where those connections will go. 8. Always have a big vision, and share it. People are inspired by and love to follow people with a big vision. Especially other big thinkers. When I was 23 and fresh out of college, I had a big vision.
I had no darn clue how or when I would make it happen…
but I had a huge vision. People much wiser and successful than me caught onto that and put time, energy, and trust into me at an age that looking back… most people would have dismissed as too young. But my positivity and vision sucked them in and made them realize that I was for real.
Don't hide your big vision from others.
Share it loud and proud so everyone you come across hears it. It'll attract amazing people and amazing opportunities that can change your life. As a real world example,
Adrian
on
our team
has been an entrepreneur working for himself the last 7+ years and at one time said "I'll never work for anyone ever again". But now he focuses almost full-time on Carrot because he saw the vision I have for this company and felt that he needed to be a part of it.
Create a vision for the future that hits you in your core.
Believe it. Then share it every chance you get. You never know who it'll hook who can help you fulfill that vision. 9. Stop sending generic mail-order wine baskets and stuff. Sending people things over the mail is amazing. But in my book, not all things are created equal as far as the power to truly build bonds that can be life changing. So if you want to truly wow that partner, or client, or friend… stop sending out generic mail-order gifts. Wine baskets with random wine and cheese that you have no connection with. Boxes of chocolates from those big mass candy producers. Don't get me wrong, I LOVE getting those kinds of gifts and I appreciate it a ton. But the impact and emotional connection is nowhere near as strong as a more personalized gift from the heart.
As an example…
… I bought 100 quote books called the "
Little Book of Big Quotes
". They're cheap as far as cost… but then what I'll do is send them a bottle of local wine and locally made chocolate with a book of quotes and I'll highlight and note a quote that reminds me of that person. Sometimes it's just a quote book and a personal note. Those $1.50 quote books and a genuine note and taking the time to circle a few quotes that you feel will resonate with that person has made a massive impact for those I've given them to. In the past I've also sent out…
Customized Christmas ornaments when someone had a baby (with the baby's picture on it that I swiped from Facebook). I borrowed this idea from a friend, Danny… because he sent me one. To this day that ornament still gets hung on our tree and is always a reminder of Danny and his awesomeness.
"baby Carrot' orange onsie to some of our amazing Carrot clients who recently had babies.
Remote control military helicopter to a business colleague and friend who was taking helicopter lessons and who was a Green Beret.
A giant box of Cheeze-It's (like really big) to a business CEO and friend as an inside joke for Christmas.
Local wine from the Umpqua Valley (amazing wine region by the way) so it connects them to my own story
A really cool and meaningful gift I received from a business partner and friend was this amazing
original painting by one of my favorite artists
.
A little thought goes a long way. Get creative with your gifts and ditch the generic "easy and quick mail order gifts". 10. Remember that money has no loyalty. But the right relationships do. Money will pick up and leave you at a moments notice and not give a crap that it did. So don't put your loyalty to money. I can guarantee you when we're on our deathbed the last thing we'll be thinking about is "Man I wish I made more money". It's the relationships, the connections, the love, the experiences, the contributions we've made in life that matter. And the cool thing is, the better you get at those things… the the more easily money flows to you. It's Not Impossible To Make Your First (or next) Million By Yourself… … but it's a whole lot faster and more fulfilling to make it part of your everyday living to connect with others and help them achieve their goals. In turn your network will grow like crazy and your goals will be in your hands a heck of a lot sooner than you think. Most of these aren't "tips" or "networking hacks"… but a flat out different way of thinking about life and connections. Shift from "what can I get?" and "what fancy words should I say to this person?" to "I really wanna learn about you, what makes you tick?" and "If there's anything I can help you with anytime please don't hesitate to reach out". Once you make that shift, doors will open for you and people will almost magically appear in your life that you never expected.
About the Author – Trevor Mauch
Trevor is the CEO of InvestorCarrot and knows a thing or two about inbound marketing and generating leads online in the real estate industry. As an investor himself, he's generated tens of thousands of real estate leads and is a leading expert in inbound marketing for investors and agents. In addition, his true passion is helping entrepreneurs grow businesses that truly help you live a life of purpose.
-1- © 2015 Christopher E. Lee, CEL & Associates, Inc.
Issue K091215
Millennials Will Have A Dramatic
Impact On Real Estate!
In This Issue
♦ Inspirational And Aspirational
♦ Millennials And The Boom Ahead
♦ Millennials And Housing
♦ Millennials And Retail
♦ Millennials And Office Space
♦ Clouds On The Horizon
♦ What's Ahead
♦ Closing Comments
Friends & Colleagues:
Born between 1977 and 1996, the Millennials (also called Generation Y), 87 million strong, are coming of age. They are now between ages 19 and 38, and have either entered or are entering adulthood experiencing:
❑ The economic malaise of the 2007 – 2009 "Great Recession" and slow recovery.
❑ The lack of "career" jobs, higher-than-normal unemployment (10.1% for those ages 20 – 24), lower wages and lower median household income.
❑ Global unrest/uncertainty and various domestic events (9/11, Columbine, Hurricane Katrina in New Orleans…just to name a few).
❑ Residing in a country that is undergoing a redefinition of "what-is-important," American Exceptionalism and an identity crisis.
❑ Unprecedented rise in national debt…a debt Millennials will, unfortunately, be obligated to pay.
❑ Extended family relationships, gay rights and an increase in cohabitation.
❑ The dawning of the environmental/greening movement.
❑ Accelerated technology advancements and social media.
❑ Repetitive rollercoaster rides of prosperity and recession.
Millennials are a product of the shifting lifecycles of Baby Boomers (1946 – 1964) and Gen Xers (1965 – 1976). Shaped by historical circumstances within their age cohort, Millennials also have been impacted by social movements as well as scientific and technological breakthroughs. Connected 24/7 (approximately 85% own a smartphone), Millennials have been the most studied, coached, pampered, over-scheduled and protected generation in our lifetime.
-2- © 2015 Christopher E. Lee, CEL & Associates, Inc.
Multitasking experts, Millennials love personal branding and are never far from connectivity (80% sleep with their cell phone next to the bed). They are caring and want to help others, thus are much less motivated to get to the top than, say, the Baby Boomers. Instead, they cherish a balanced life. Desirous of frequent feedback, Millennials possess a transactional relationship with education and are very entrepreneurial. According to recent studies, Millennials currently have $200 billion in direct purchasing power and $500 billion in indirect spending. However, the peak purchasing power of Millennials is decades away. For now, Millennials like to interact with brands, seek great experiences for their brand loyalty and will leave a "trusted" brand the moment social media renders that brand "not cool."
Told by their parents, friends and influencers that they "can do anything they want to do and be anything they want to be," Millennials are changing gender roles (retailers and retail real estate owners be aware). Within real estate companies, generational conflict is alive and well. The corporate ladder for Millennials has become more of a career lattice. Today they are slowly coming to the realization that life, work and opportunities are not as they had envisioned. Yet despite setbacks, Millennials demand work/life balance.
Inspirational And Aspirational
In 2014, Millennials were 36% of the U.S. workforce…by 2020 Millennials will compose nearly 50% of the workforce. Interestingly, according to a 2014 Hartford survey, 83% of Millennials thought they were a leader today (among a variety of areas), and 73% aspire to be a leader in the next five years (trending higher in business areas). However, the difficult economic times over the past seven years have forced many Millennials (72%) to make compromises when finding a job and caused delays in the age of first marriage (now over age 28 for men and age 26 for women). When one adds the burdens of student loans, auto and credit card debt, is there any doubt that Millennials gravitate to the safety of social media ("people like me"), the Internet and identity seeking civic, political, social and/or environmental causes?
However, despite all the burdens, challenges, peculiarities and proclivities, Millennials are undaunted, confident, resilient, instinctive and patient. Unlike the Baby Boomers who are a collective of individuals (the "me Generation"), Millennials are individuals who behave like a collective.
-3- © 2015 Christopher E. Lee, CEL & Associates, Inc.
They are socially aware, tolerant, self-confident and team players who share more values with their peers than any other generation.
Young and impressionable Millennials are attracted to ideologies that promise utopia, hope, change and social/financial equality. However, this brief stint of promised but unfulfilled utopia probably will ground Millennials (somewhere between 2016 and 2020) in the belief that practical, not hoped-for, solutions are available through focus, hard work and lifestyle balance. Their civic and social rally cry will be "for the public good," and their enthusiasm to make a difference will be the engine of prosperity for years to come. (Watch for improvements/expansion of infrastructure and transportation, which will receive a major infusion of capital.) Civic achievements rather than material successes will be the moniker of this generation. The Boomers will be the enablers of this crisis resolution mission. The X Generation will be an involved primary observer and beneficiary of the wave of Millennial rebalance in America.
The impact of Millennials on society vis-à-vis institutions, corporations, government, lifestyles and real estate will be transforming and significant. Millennials will not tolerate companies, service providers, public or private entities or factions that are self-absorbed, self-directed, who benefit personally or are perceived as greedy or narcissistic ("that is so in the past"). Retailers who do not utilize and support environmental or "green" business practices will be avoided. Food service providers (restaurants, fast-food outlets or grocers) who do not use local and natural products will become dinosaurs. Clothing manufacturers who purchase materials/products from forced-labor countries will be shunned. Office buildings not certified as green will be avoided. Employers who do not embrace sustainable business practices will receive negative social media ratings. Apartment buildings that have not adopted a local charity or operate with little or no concern for the environment will become the poster children for what is wrong with America.
Work/life balance for Millennials will be far different from the balance for Baby Boomers or Xers. Not only will the balance be different, but the attitude of "sticking it out" if they don't like the workplace environment will be almost nonexistent. Real estate companies will need to seek more EQ (Emotional Quotient) than IQ (Intelligence Quotient) factors within this employee group. Company loyalty is out (54% of Millennials envision six or more employers during their working lives). Their thinking has no boundaries, and without borders, Millennials will be both a blessing and a curse to their primary Boomer employers.
Millennials And The Boom Ahead
Millennials want to be – and already feel – entrepreneurial. They seek ways to express their creativity and rely on digital technologies to guide and govern their lives. Remember, handheld cell phones were not invented until 1973 (Motorola). Whatever their Boomer-bestowed mission, Millennials are achievers and will complete the unfinished agenda of their Boomer parents in the 2030s. Here is one prediction you can take to the bank: In the decade 2030, the real estate industry will experience a boom time that has not been experienced since the 1950s (post WWII) and the early 1980s.
What Millennials Want From Their Employers
Flexible work hours/time off for family leave (maternity leave, etc.).
Personal learning and career development input/programs.
State-of-the art technology "to better perform our job functions."
Workplace diversity.
Demonstrable evidence of corporate responsibility (88% of Millennials want their employers' values to match their own).
Source: CEL & Associates, Inc.
-4- © 2015 Christopher E. Lee, CEL & Associates, Inc.
❑ Construction and redevelopment will explode (urban and suburb).
❑ Communities, urban centers and infrastructure will be redeveloped (think FDR's New Deal on steroids).
❑ Institutions will grow, "brand-approved" companies will flourish.
❑ Research and innovation will surpass anything we have experienced to date, and a national community of aligned Americans will emerge.
❑ Emergence of the "thinker-doer-builder" mindset will replace the "thinker-delegator-beneficiary" mindset of today.
❑ Personal freedoms will be subordinated to a "good-for-all" belief.
❑ Grand or mega real estate projects will emerge (e.g., the "covered city," the first town of 100,000 in the ocean, establishing a research base on Mars, 3-D printers that enable homeowners to manufacture many of their basic kitchen needs).
While Millennials will give political power to the Boomers for now, the tradeoff will be the granting of power to Millennials to "save the world." However, this "receive a trophy for showing up" generation may become intoxicated with hubris. Real estate companies that "build because we can" will be publicly ridiculed, while real estate companies that build for the betterment of the community will be praised and rewarded. Mixed-use, walkable communities, public transportation and proximity real estate will perform well. Millennials will retain the mantle of "civic achievers" and as such, real estate companies will need to embrace a social/civic goal with a financial/performance goal that is balanced and acknowledged.
I am not convinced that very many real estate firms today "get it" when it comes to Millennials. In their book, Millennials Rising: The Next Great Generation, noted demographers William Strauss and Neil Howe refer to them as "a generational public property." This generation must "fix the world" before it is too late. I believe poverty, the crime rate and entitlements will decline under the Millennials. Breaking the perceived cycles of despair and poverty will be accomplished.
A new "familism" will emerge as workplace trends change and adapt to "involved" parenting and "trained citizens." Words like collaboration, shared, core values/principles, zero tolerance, standards, responsibility, respect and community will govern talent-management practices in real estate firms. Government and governmental agencies will be criticized for lack of planning and kicking the can down the road. There will be no crisis du jour to change America. Millennials will seek a "big bang theory" to shock society out of its do-nothing malaise, and Boomers and Xers will follow along.
From the security of their home-based or personalized tech center, Millennials will (for the next three to seven years) stay focused on a "cultural carnival" of text messages, tattoos, point-and-click connectivity, digital "wows" and moments in time. But by 2020, Millennials will "get real" as they get older and create solutions for the world they are going to command and in which they live. The shock of this awakening in the real estate industry will be dramatic, profound and transformative.
The Millennials and real estate pose both an opportunity and a challenge. While the opportunities are abundant and capricious, the challenges are often self-inflicted by reluctant generations preceding the
Familism Defined
Familism is defined as a social structure where the needs of the family are more important and take precedence over the needs of any of the family members. An example of familism is when a family's values are held in higher esteem than the values of the individual members of the family.
-5- © 2015 Christopher E. Lee, CEL & Associates, Inc.
Millennials. The tsunami of real estate opportunities already has begun to show its impact and enormity. From the mercurial rise of multifamily assets and the revitalizing retail sector to the new workplace environments, the causation impacts have arrived.
The following is a highlight summary of those Millennial impacts on three real estate asset classes. The paramount question for real estate CEOs, Boards of Directors and companies is not when but how to capitalize on the soon-to-be dominant generation in the U.S.
Millennials And Housing
At least 50% of Millennials rent, and 25% - 30% live with their parents. This is due, in large part, to student loans and credit card debt. Approximately $400 billion of the $1.2 trillion student loan debt is held by those under age 30. At the end of 2014, only 37% of all 43.3 million student loan borrowers were making payments on time and reducing the loan balance. Around 65% of bachelor's degree recipients have student loan debt. Average student loan debt is around $45,000, yet 30% or so of borrowers have over $50,000 in debt.
According to a recent survey, nearly 3 in 10 young people who defined themselves as just starting out, cited paying off student loans as their biggest financial challenge. Most Millennials cite an annual salary of $50,000 as the necessary starting point to address their debt and living expenses. Today the average starting salary for college graduates is $45,473. When other expenses (auto, food, insurance, clothing, etc.) are added to the mix, it is not surprising that Millennials are delaying marriage, delaying the start of a family, delaying major expenditures, not buying homes and not saving.
These entry-level Millennials are and will continue to be renters for a significant period. From apartments to condos to single-family residences, most Millennials will rent first. Having the freedom and mobility ("mortgage free"), plus being able to rent without roommates is Millennial Nirvana. Today 58% of those with roommates would prefer to live alone. Millennials will sacrifice size for location and will pay more if the amenities and services enable them to recapture time lost while working or in transit. Urban and suburban mixed-use, micro units and amenity-laden properties will appeal to this generation of social achievers. Not surprising, a recent survey found 41% of renters would pay more for "green" accommodations. In 1Q 2014, homeownership for Americans age 35 and under declined to 36.2%, the lowest on record since the Census Bureau began collecting data. Combined with high unemployment levels, lower wages, lack of jobs, a stagnant economy and a lack of savings, Millennials will be renters far longer than any other generation alive today.
The long-term outlook is very rosy for the residential rental market. Millennials and Generation Z will sustain the multifamily industry for years to come.
Millennials And Retail
Perhaps the one real estate sector experiencing the largest negative impact by the "cashless" Millennials is retail. Millennials prefer to interact with brands through digital channels…they are in charge of the retail experience rather than the product. Millennials prefer participating in word-of-mouth, "ratings" and experience shopping. Millennials like and feel comfortable shopping online, love to browse and prefer to do it from their cell phone, iPad or computer when they want to. While 80% of Boomers make "practical" retail purchase decisions, 52% of Millennials make impulse purchases. Authenticity, natural, branded and responsible (environmentally or socially) are shopping buzz words for the Millennials. Approximately 70% of them watch videos when shopping online. On March 18, 2014, Robin Lewis posted his online newsletter, The Robin Report, "The Great Retail Demassification," and discusses in detail how online presence of retailers (along with other factors) is undermining and dramatically impacting mall and store traffic.
-6- © 2015 Christopher E. Lee, CEL & Associates, Inc.
Millennials And Retail Shopping
Walmart is rated the #1 place to shop for Millennials under the age of 24.
By 2020 Millennials are expected to spend $1.4 trillion annually.
More than half (55%) seek out the "cheapest return option".
Millennials will continue to frequent "brick-and-mortar" stores to "touch it, feel it, and pick it up."
68% of Millennials demand an integrated, seamless retail shopping experience regardless of the channel.
Source: Accenture.
Around 72% of Millennials research and shop their options online before going to a store, and they spend approximately $2,000 annually on e-commerce. When the Millennials' shopping patterns are added to all U.S. consumers, the retailers and owners of retail real estate assets should take note. By 2018, 11% of total retail sales will be online. U.S. e-retail sales are expected to grow from $263 billion in 2013 to $414 billion by 2018. By 2020, the average online expenditure will reach $2,500 (a 7% increase over 2015).
Owners of retail real estate must revitalize, rethink, redevelop, reposition and reprogram their centers dramatically or suffer the consequences. From pop-up retail to special events, online-to-brick-bridges, interactive media and activities must attract/appeal to Millennials to prosper. Yes, grocery stores and pharmacies will do well, discounters will be successful, restaurants/food service will flourish and themed centers will attract shoppers. However, thousands of retail centers with the wrong tenant mix, lacking a seamless/integrated experience, offering few or no daily/weekly events, devoid of digital options and with no ability to offset "show-rooming" will not survive. Over the next decade, Millennials will redefine shopping. Between 2015 – 2025 retail will change more than it has in the past 50 years. Cross-channel experiences with personalization and a feeling of social and environmental responsibility will be the foundations for future financial success.
Generational Shifts In Retail Shopping View Of…Baby BoomersXersMillennialsRetailersTrust the brand.Trust the connectivity.Trust the experience.GroceriesFood as a necessity.Food as a connector.Food as a nutrient.Frequency Of ShoppingStructured and consistent.Based on time availability.As needed…24/7.Retail MotivationAdvertisements.Ratings.Word-of-mouth/Twitter.ShoppingOne stop.Digital retailing.Unlimited stops.Physical PlantMega centers.Smaller stores.Omni-channel.RestaurantsPlace to eat.Place to socialize.Place to connect.StoresPlace to see products.Place to interact with products.Place to experience products.Display SpaceFloor space.Display space.Mental space."Technology has changed the definition of retail real estate.""When online sales reach 15% –20%, the current retail model begins to fail."Source: CEL & Associates, Inc.
-7- © 2015 Christopher E. Lee, CEL & Associates, Inc.
Millennials And Office Space
The challenge for owners and operators of office buildings is tied directly to their tenants. Millennials want creative, open space where they can collaborate and socialize. Today, Millennials are not invested in traditional office space, i.e., dedicated rooms and/or cubes. They want space to build relationships and careers. Over the next decade, the impact of Millennials on interior office space design and TIs will be significant. Expect to see more "natural" environments: green walls, more live plants and flowers, translucent roofs, white noise and sounds from nature. The automated office, moveable walls, desks and chairs that adjust automatically to the individual, collision scheduling, open privacy offices (yes, that's the correct term), isolation cones and collaborative spaces will be commonplace. The only barrier to these changes, either now or in the near future, is the presence of Boomers, who want the familiar trappings of success and are resistant to change during their final years of employment.
Places like WeWork (3.0 msf), Nextspace, Liquid Space, Hera Hub, co-Merge, Urban Hive and others are forms of communal capitalism that are growing rapidly. The office of the future (staffed by Millennials) will be used as a tool for growth and performance, not a place to rest, store paper files or meet with others. On any given day, office space utilization peaks at around 42%. The average individual workspace is occupied only 55% of the time during a normal work week. Millennials will cause HR and IT Directors to become facilitators rather than providers of performance and productivity. Within the decade, office buildings will lose their moniker as the primary location to conduct business. Digital hubs and co-working space will be commonplace. And because of the rapidly changing nature of office space design, buildings that can adapt and accommodate the "new workplace" will flourish. Remember, within 15 years Millennials will be making the leasing decisions.
The good news for owners of office buildings in core markets…it is too costly to replace, and the combination of a lack of new office construction and more workers in less space will mean higher rents in the near future. However, Millennials will transform this sector from the past to the future within a decade.
The Great Generational Transfer GenerationView OfWorkView Of WorkEnvironmentView OfOffice SpaceSquare Feet Per WorkerBaby Boomers 74.7 million(1946–1964)"About to retire…not about to change.""I want the trappings of success."Dedicated office with title-based amenities.350 Square FeetGen Xers49.1 million(1965 –1976)"Flexible hours for more personal TO.""I want more money, portable skills and to work on my own."Cube space with external amenities.250 Square FeetMillennials87.2 million(1977–1996)"Meaningfulhours…no schedule.""I want teamwork, personal growth and opportunities."Collaborative space with internal amenities.<150 SquareFeetGeneration Z78.7 million(1997–)"Productive hours on my terms.""I want it my way, when I need it."Digital / virtualspace with 24/7 mobile connectivity.<100 SquareFeetSource: CEL & Associates, Inc.
-8- © 2015 Christopher E. Lee, CEL & Associates, Inc.
Generations In The Workplace
Generational Career Goals
Differing Views Regarding Teamwork
 Baby Boomers
Build a stellar career.
 Baby Boomers
What's in it for me?
 Gen X
Build a portable career.
 Gen X
Great way to meet potential partners.
 Millennials
Build parallel careers.
 Millennials
That's all they know.
 Gen Z
Build career options.
 Gen Z
Survival insurance.
Differing Views Of Work
Differing Views Of Work Schedule
 Baby Boomers
Job advancement & fulfillment.
 Baby Boomers
Career hours…whatever it takes.
 Generation X
Financial security.
 Gen X
Flexible hours…but let's get it done the quickest way.
 Millennials
Career security.
 Millennials
Meaningful hours…work to deadlines and goals…not schedules.
 Gen Z
Personal security.
 Gen Z
Valued hours…for company and community.
Differing Career Paths
Differing Views Of Rewards
 Baby Boomers
Spend time getting skills.
 Baby Boomers
Money, title and the corner office…career advancement.
 Gen X
Desires instant promotions and responsibilities.
 Gen X
Work gives me the money for freedom…time off.
 Millennials
Seeks rewarding experience to grow.
 Millennials
Work has meaning…but need public praise.
 Gen Z
Full-time personal brand managers.
 Gen Z
Money less important than personal/professional stability.
Differing Views Of Senior Management
Differing Views Regarding Compensation
 Baby Boomers
Relationship-based.
 Baby Boomers
I want to get recognized.
 Gen X
Mistrust.
 Gen X
I want what others get.
 Millennials
Prove it.
 Millennials
I want rewards for contribution.
 Gen Z
Need it for reassurance.
 Gen Z
I don't want surprises.
Differing Views Of Work/Life Balance
Differing Views Regarding Real Estate Industry
 Baby Boomers
Time off for family…but work comes first.
 Baby Boomers
Opportunity for self-expression and to make money.
 Gen X
Time off for me.
 Gen X
Placeholder until a better opportunity surfaces.
 Millennials
Time off for friends and personal growth.
 Millennials
Opportunity to make a difference.
 Gen Z
Time off for civic good.
 Gen Z
Opportunity to make a lasting difference.
-9- © 2015 Christopher E. Lee, CEL & Associates, Inc.
Clouds On The Horizon
Millennials in the U.S. are on track to be the most educated, trained, mentored and coached generation ever. However, according to the Educational Testing Service (ETS), they do not score as well as their international peers at problem solving in their technology-rich environment. They want opportunities to grow, fulfilling work, stability, flexible work schedules and a friendly work place in which to collaborate. They like working in teams (74% prefer collaborative groups). Most startling to real estate leaders…92% of Millennials want to work remotely, and 87% want to work on their own clock. They embrace freelancing, reject traditional careers and enjoy connectivity. They understand the power of affiliations. While they value academic degrees, they will hire and prefer to work with people who have achieved actual results. Millennials will redefine "face time" and will demand/expect immediate rather than annual performance reviews. Work will be a game, and Millennials will level corporate hierarchies.
As Millennials enter adulthood, they are more attached to social media than to religion or politics. The original "Digital Natives," Millennials will embrace technology and cause many real estate companies to "get current…or I'm gone." Upbeat about the future, 49% of Millennials believe America's best years are ahead.
What's Ahead?
The ascent of Millennials will parallel the descent of the Baby Boomers. Technology will be the big equalizer, yet Millennials will benefit and suffer due to the hyper-connect, digitally dependent lives. They are easily distracted, so Millennials will need to allocate and balance their attention and emotions effectively. The real estate industry will not shape, but it will react to the needs and expectations of Millennials. If your organization is not ready for the tea leaves and is not preparing for significant changes, you need to begin…NOW! Business models, growth plans and key strategies should not be shaped by what has been…they must be shaped by what will become. Millennials will be the next controlling political class, bank CEOs and decision-makers for development, leases and renewal in cities throughout America. Millennials increasingly will take leadership and expect to ascend to leadership positions in real estate firms across the U.S. This generation has come of age with technology glued to their hands. They will have the lowest marriage rate and be the most socially aware and racially diverse. They will be burdened by personal and government debt. Unlike Boomers who could not wait for parental independence, Millennials will stay linked to their parents (the steady rock in a world filled with incredible challenges, uncertainty and rapid change). While Boomers prepare for retirement, Millennials are preparing for adulthood. Millennials are not hands-on and will increasingly rely on others to solve their day-to-day challenges (think Craig's List or Angie's List).
Beginning in 2023 (after the soon-to-be "next" real estate cycle downturn), I expect that Millennials will lead the U.S. through a period of growth, transformation, innovation and problem solving. Real estate firms cannot think like a Boomer and expect to win. In 2010, I wrote about a talent shortage in real estate that would begin in 2015 and become a full-blown crisis by 2020. That prediction has come true, and the Millennials, who will fill the gap are not "job ready." In October 2014, 28% of Millennials were in Management positions; by 2024, 66% of Millennials expect to be in management. Whether we are in the digital or the gig economy, Millennials will operate in tribal packs, become "attention sponges" and rely on handheld devices or digital apparel as the reservoir of feedback, opinion formulation, news, prioritization and connectivity. Work for Millennials is a part of, not apart from, a balanced life. Fearless, impatient, easily distracted, many Millennials will become successful Digital Nomads amid a sea of humanity and incredible global and national challenges.
And just when you think you truly understand Millennials, look out for Generation Z. Now barely 18 years old, Gen Z are "screen addicts with the attention span of a gnat," according to researcher Jeremy Finch. By 2020, Generation Z will account for 40% of all consumers.
-10- © 2015 Christopher E. Lee, CEL & Associates, Inc.
Closing Comments
Sometimes we become too involved in the way things were or incorrectly believe that change is for everyone else. We then become burdened by strategic and business plans and business models that are missing today's new realities, and that will lead us in circles instead of moving forward. Understanding the megashifts now occurring and how you and your firm can prosper through, and because of these sea changes, requires visionary and transformative leaders. Thinking outside the box cannot be accomplished when that thinking occurs in the box. It is time to shed the entrepreneurial blinders. New real estate opportunities are created literally every hour. Either you adapt to win or you cocoon to wither away.
I welcome your comments, feedback, insights and perspectives.
Regards,
Christopher Lee
SPECIAL ANNOUNCEMENT
Over the past 20 years, we have received hundreds of emails and inquiries asking us to create a weekly "one-pager" on matters of strategic importance. We are pleased to announce that beginning in 2016 we will send out a weekly single-page newsletter called Competitive Edge. This will feature one topic, provide recommended strategies, include a prediction and highlight key questions to ask at your next Executive or Management Committee. The results of our pilot test with the concept and format have been very positive and we are excited for this 2016 kickoff. Strategic Advantage, our regular newsletter, will now become a quarterly publication.
Note: This report has been prepared by CEL & Associates, Inc., who retains all rights to its content. This report may not be reproduced, distributed, and/or used in presentations or offering/fund raising prospectus/memorandums, and/or used in communications, speeches and/or presentations in its entirety or in parts without the prior written consent of CEL & Associates, Inc. You may reproduce/distribute and/or share this article with friends, colleagues and associates. Opinions and forecasts contained in this, prior and future articles may change without notice. The author encourages readers to offer comments, feedback and recommendations for further enhancement to
[email protected]
NEED CAPITAL OR A STRATEGIC FINANCIAL PARTNER?
Due to an increasing number of requests from Owners and Boards of Directors to assist:
Finding secure/stable long-term financial partners.
Owners wishing to sell all or a portion of their company.
Finding a long-term source of capital to facilitate growth.
CEL & Associates, Inc. has formed: CEL Capital Advisors
For small to mid-size real estate companies, including: developers, service providers, owners/operators and investors who want to secure their future, monetize enterprise value, develop succession planning, and/or accelerate growth strategies, contact CEL Capital Advisors. A conversation regarding your current business strategy and need for capital may provide the optimal solution. CEL Capital Advisors can be reached by calling 310.571.3113. (Jeff Hawkins, Managing Director)
-11- © 2015 Christopher E. Lee, CEL & Associates, Inc.
All rights reserved. CEL & Associates, Inc., 12121 Wilshire Blvd., Suite 204, Los Angeles, CA 90025
Mezzanine financing is a sometimes confusing part of the capital structure in a real estate transaction. Part of the reason for this is that the term mezzanine is really a catch-all for an entire category of non-senior mortgage debt, non-common equity instruments that can fill a capitalization gap between them.
Mezzanine ("middle") financing can take the form of debt or equity, more specifically:
Junior debt, such as a second mortgage
Preferred equity
Convertible debt
Participating debt
Senior mortgage debt is legally secured, or collateralized, by the physical property and the associated cash flows. A lien is placed on the property and recorded with the government to certify this legal relationship.
In all cases, the mezzanine instrument is subordinate to the senior debt, and in virtually all cases, the mezzanine instrument is not secured by the property, but rather by the equity in the entity that owns the equity in the property. As such, the mezzanine position is a riskier one to be in, and for this reason, the cost of mezzanine capital is higher than that of senior mortgage debt.
Assuming the mezzanine takes the form of junior debt, it would be modeled as follows:
for developments, the mezzanine will fund before the senior construction loan, and it will be repaid only after the senior loan is repaid in full. Your sources of funds formulas will need to reflect this priority of funding and lack of priority of return of principal.
for acquisitions, assuming all loans fund simultaneously at closing, there is nothing to do with respect to priority, but the repayment of the mezzanine loan needs to be on a residual basis to the repayment of the senior loan.
If the mezzanine financing takes the form of preferred equity, the funding will depend on the joint venture operating agreement between the mezzanine investor and the property equity sponsor. The preferred shares will give the holders of those shares some set of specified rights above that of the common equity, but again, it will still be subordinate to the senior debt. An example is that the preferred equity will participate in a priority preferred return whereas the common equity will not.
Convertible debt provides the debt with the option to convert into common equity at specific terms, and participating debt will receive interest payments and also participate in income above a specified level.  
Check out this
Bruce's blog post
for things to consider related to taking on mezzanine debt and the audio interview for details on inter-creditor agreements between mezz and senior lenders.
###
Based in Arlington, VA, REFM was founded by Bruce Kirsch in 2009. Mr. Kirsch is a recognized expert in and top instructor of Microsoft Excel-based financial modeling for real estate transactions. Through REFM, Kirsch has trained both new and experienced real estate professionals in financial modeling from a wide variety of real estate businesses, organizations and institutions, including private equity, development, brokerage, trade groups and government.  To read more articles by Bruce Kirsch go to: http://www.getrefm.com/blog/ or contact Bruce at [email protected]
http://www.valuehoundacademy.com
EXCLUSIVE INTERVIEW: Gene Trowbridge Shares The Inside Scoop on Act Saga
For those that have been waiting to see how to JOBS Act plays out with the SEC, this story continues to evolve... kinda like a soap opera. 
We are speaking with Gene Trowbridge, a leading syndication and who has been relentlessly following the enactment of the JOBS Act of 2012, especially as it works its way through the SEC. 
Gene has been in the real estate business for over 30 years as a CCIM faculty member teaching the syndication business to new and experienced investors, and he's also a practicing securities attorney where he has helped form some 50+ syndications in the last 18 months. 
In this interview, Gene gives us an update on the progress of the SEC on the JOBS Act and where we are in that process. 
In this interview with Gene, you will learn: 
The critical date when you can begin advertising your deals
What roadblocks are in front of the SEC
Tips on how to position yourself to capitalize on rule 506(c)
The advantages and disadvantages of the new ruling
How the securities industry is getting ready for the effects of the new rule 
If you are a syndicator looking to take advantage of the new ruling by the SEC on Reg D private offering under Rule 506(b) and 506(c), then you need to listen to this insightful interview with Gene Trowbridge. Gene shares lots of great ideas and tips to help you with your investor equity raising. 
To get more information on the Jobs Act, click on the additional resources below:
© 2005-2013 www.ValueHoundAcademy.com All Rights Reserved. Reproduction without permission prohibited.
Rental Property Benefits
One of the greatest advantages to owning investment real estate is the potential for passive income that does not need to be earned. This is one of the many reasons that investors are attracted to rental properties.
However, the benefits of rental properties go much further than just the rental income. This article will focus on the other benefits associated with rental properties and a few rules that will help you get the most from having rental properties in your investment portfolio.
Rental properties can be a great investment vehicle for the following reasons:
Cash Flow – This is the primary reason that investors purchase rental or cash flow properties. The tenant makes a monthly lease payment that exceeds the expenses on the property. The remaining money is cash flow for the investor. Many investors accumulate rental units with the intention of using that income to pay their monthly expenses or to provide retirement income. When these rental properties provide them with enough monthly cash flow that they will no longer depend on having a job, they reach a point when their investments become their job.
Appreciation – Historically, properties have increased in value over time. So if you bought a $100,000 property and put $10,000 down as a down payment, you would have a $90,000 mortgage. Let's say that after five years, the home is worth $150,000. You now have a $50,000 profit for your $10,000 investment. That is a 500% return on your investment over a five-year period and it does not even include the cash flow received during those five years. Even though appreciation rates in many parts of the country have been negative or flat over the last few years, appreciation has still increased over time. This is also not the primary reason why you would purchase a rental property. It is just a nice side benefit of owning rental properties.
Mortgage Reduction – This is where you get to use the power of other people's money (OPM) in real estate. As your tenant makes monthly payments on the mortgage, the mortgage balance will decrease (assuming you have a fixed, amortized loan). As the mortgage balance decreases, you end up with more equity in the property, all at the expense of your tenant. It is a great thing to have someone else pay your bills. We know many investors whose retirement plan is to buy a couple of rental properties each year, let the tenants pay the mortgage until the loan is paid off, and then sell the home or use the income for retirement. The possibilities are endless.
Depreciation – Depreciation is an accounting term used to let people take a tax benefit for owning rental property. Depreciation is based on the idea that tenants cause "wear and tear" on the property. The depreciation is a way to reduce your taxable income at the end of the year. This will then provide you with more income because of the reduction in taxes you pay.
As you can see, there are a lot of good reasons to own rental property. Many people invest so that their money will grow, so it will provide income, or to take advantage of tax break opportunities. With rental properties, you get the best of all worlds because you can do all three (growth, income, and tax shelter) with the same investment. This is one example of why real estate is unmatched in its ability to provide wealth for investors.
In order to get the most out of a rental property, there are a few rules that you need to follow. You have probably heard a nightmare story about how a landlord was abused by their tenant, or something happened to the property. While this can happen, there are ways to minimize the possibility of problems happening. The whole point of setting these rules is so that you do not fall into traps.
Rental Rules
If you do not stick by rules as a landlord, tenants will run all over you. In order to be successful with rental properties, you must not only manage the tenants, but the property as well. We recommend a few rules to live by as a landlord:
Rent to good tenants who pay on time
Set policies and enforce them
Repair and maintain your properties
Solve tenant problems and meet their needs
Do not be afraid to evict if necessary
Do what you can to keep the tenants you have
Find a good handy person
Set up a system to manage your properties
Run the business instead of letting it run you
When it comes to owning rental properties, you really have to break everything down into a couple of categories. The first one is finding the right tenant. As you are screening potential tenants, the main thing that you will want to ensure is that they check out. Many of the horror stories you hear from landlords that were burned are because they did not do their homework on the tenant. They didn't verify that they had the ability to pay the rent. They didn't do a background check or credit check. They didn't call the references. So, the lesson is that by following the proper steps, you will eliminate many potential issues from the start.
The next step is to fill out the proper agreements. Another huge mistake landlords make is that they do not have a lease agreement signed by the tenant. This greatly reduces their ability to quickly evict a tenant if the need arises. The agreement is protection for you and you are asking for problems if you do not get one signed.
You will also want to properly manage the property. We highly recommend that you find a competent, highly skilled property management company for this. If you spend all your time collecting rent, doing repairs, and everything else, then you are not going to have time to find the next deal. The point is that you want to own your rental properties instead of them owning you.
We also highly suggest that you have a pool of money that you set aside for repairs and upkeep on the property. That way if something needs to be replaced, it will not hurt you financially.
Rental properties are a great way of making passive income. These principles and rules will help you make the most of rental properties so they are an asset to your investment portfolio instead of a liability.
Is Your Real Estate Investment Structured To Lower Risks While Increasing Profits?
David Campbell
One of my most prized skills as a professional investor is my ability to sniff out amazing real estate investment opportunities and then engineer creative and lucrative deal structures to lower investment risks while increasing investor profits. 
While choosing a strong market and property are certainly important pre-requisites to a successful real estate investment, I view individual properties as pawns in a larger game of financial strategy; the financial and ownership structures surrounding a real estate investment have more impact on my bottom line than the sticks and bricks in the transaction.  
I've simplified some of these strategies into sound bites to help you do this.   Even though investing tends to be based on each investor's personal investment philosophy than universal rules, I call these sound bites "Hassle-Free Cashflow Investing Rules" .  
Hassle-Free Cashflow Investing Rule: Buy what tenants want. It's a lot easier to purchase a real estate investment your tenant wants to live or do business in than it is to convince a tenant to want to live or do business in a property you already own. 
In today's buyer's market, there are a lot distressed commercial properties that need to be repurposed to a higher and better use.  The economic collapse of the community banking business model as well as technological advances in online banking have resulted in a slew of vacant bank properties and very few banking tenants looking to lease them.    
It would be a bad business plan to acquire a vacant bank and try to release it to another bank.  My partners and I recently acquired a vacant bank property we are converting to a Class A medical office building because that what tenants in this area are looking for. We started with the tenant and then located the property.  My team brought the active management / sponsorship / development resources to the project and several of my clients provided the passive equity for the project.
Hassle-Free Cashflow Investing Rule: Start with a real estate investment business plan not with a property. 
Our business plan is to purchase vacant (bank) buildings and convert them into medical office.  Our real estate investment strategy was to identify a strong primary care physician group to be the anchor tenant and then go shopping for a desirable property together.  The anchor tenant physician located a vacant bank building in a fantastic location where he would love to locate his business.  
The property is on a major thoroughfare with good signage visibility, close to a hospital and in a large population center. These are promising attributes for any medical office, but there were positive attributes about this particular property that appealed to the tenant which I would have never thought of.  First, the tenant needed a property that could easily accommodate ambulance access.  Second, the tenant wanted a property in a "health professional shortage area" (HPSA) with a specific HPSA score that increased the amount of government subsidies doctor tenants in this building would receive.
If your HPSA score isn't strong enough you may have difficulty attracting doctors to your building and you may have to lower your rents to do it.  HPSA scores change street by street based on census data.  In effect there is an invisible line down the street that says "this property is more valuable as medical office than the property next door" because of where the line is drawn.
Hassle-Free Cashflow Investing Rule: It's essential for a prospective landlord to listen to their tenants and discover what they value most.
I steer new investors towards owning houses as their first investment because it is fairly intuitive to understand the amenities residential tenants will pay for and what they won't pay for (number of bedrooms, proximity to jobs, etc.).  When you are in the world of commercial real estate, prospective tenants are fewer and their needs are more exact.   Instead of starting with a property, it can be much more lucrative to go shopping for a property with a prospective tenant or buy a property with a strong anchor tenant in place and fill up the surrounding vacancies with those types of tenants who have a proven history of success co-locating with your anchor.
Hassle-Free Cashflow Investing Rule: For a real estate investment partnership to be successful each partner needs to offer a resource the other does not possess.
The basis of my value proposition to the primary care "anchor tenant" looks like this:  "You become the anchor tenant in our multi-tenant office building and invite the doctors who receive your patient referrals to lease additional space.  My team will put up most of the money as well as the real estate skills needed to purchase a vacant property, redevelop it into a large multi-tenant office, and then manage the mechanics of the property and a complex financial transaction.  
We each bring something unique to the partnership and we'll co-own the property in partnership together."   By partnering with my anchor tenant, I am 100% confident our building will have higher rents and a higher rate of occupancy than if I were trying to do this real estate investment on my own.
Hassle-Free Cashflow Investing Rule: Privacy can be a valuable tool in your real estate investment arsenal.
My anchor tenant physician located the property he felt was perfect for his practice.  It became my team's job as the real estate professionals to negotiate a favorable price and terms with the seller.  We put on our best poker faces and made sure the seller did not know the identity of our high profile physician tenant by writing the offer in the name of an entity controlled by my team. 
It appeared the seller was distressed because the property was vacant and the seller's prospects for finding another bank tenant were slim, but if the seller knew who our tenant was our intended use of the property the price would have surely gone up.  It was easier for my team to negotiate aggressively with the property seller because we were not as emotionally involved with that specific property, as our anchor tenant was.
Although we had a property identified and an anchor tenant lined up, there were still miles and miles to go before we had a viable project.  It took a lot of time and resources for my team to develop financial forecasts based on rental income, operating expenses, redevelopment costs, availability and costs of capital, etc.   It took months to create architectural drawings and use those drawings to entice prospective tenants to sign binding leases in our property.  
It took weeks to get our building permits and change of use permits approved by local government.  And then there was the financing!  A huge risk in purchasing any property in this economy is the availability of conventional financing.  A lot of banks that issue attractive terms sheets for commercial loans only to back out at the closing table, leaving you scrambling.
Hassle-Free Cashflow Investing Rule: Shift as many financial risks as possible from the Buyer (you) to the most motivated party in the real estate investment transaction (usually the Seller).
In our project, we were able to negotiate a four month escrow with the ability to extend the escrow an additional three months if required by our lender.  We used this extended escrow to complete all of our pre-development activities.  Architectural plans were drawn, leases were signed, permits were approved, guaranteed maximum price bids were solidified with our construction contractors, and we had time to shop the debt and equity we needed for this project.  
Our long escrow period shifted all of our pre-development carrying costs onto the seller and more importantly we drastically reduced investor risk.  In the event we were unsuccessful leasing the building during the escrow period, we structured the purchase contact such that we could cancel with no penalty and thus dodge the bullet of purchasing a vacant, unleaseable building.  
We eventually closed escrow on the property without ever putting a dollar of earnest money at risk and all of our architectural fees were paid at closing after we'd raised all of the capital through syndication!
This business plan worked out well and I am grateful to have a strong team and partners to work with which is why I can write this newsletter with a smile on my face, but not every real estate investment is smooth sailing.  I invest a lot of resources into real estate investment projects that never go anywhere; that is just part of the cost of doing business.  As a professional investor, it is my job to forecast where the hurdles of each real estate investment might be and determine the probability of clearing these hurdles while putting the least amount of capital at risk.
Hassle-Free Cashflow Investing Rule: Novice investors will make mistakes and that's OK as long as you've started small. 
A great place for new investors to start is the acquisition of like new construction, entry level single family homes purchased from a developer who offers a builder's warranty and investor-friendly terms is. The process is not complicated, you can do your due diligence while putting little or no capital at risk, and the opportunity to learn from the experience is high while the risk is low.  This is more than a shameless plug for my homebuilding company that sells positive cashflow, like new homes with creative investor financing. 
I really want you to take this paragraph to heart and not overextend yourself on your first few deals.  When you are a new investor, your first few deals should be as simple as possible so you gain experience, confidence, and a positive track record to set you up for future deals.  
As you grow and diversify your real estate investment portfolio into more complex transactions, consider becoming a passive investor in group investments with sponsor who can mentor you through the process.  My first venture into medical office development was simply writing a check to another developer who did all the work and mentored me through the process. 
You can read about real estate investing all you want, but until you've jumped into a deal with both feet, you're still a newbie who doesn't know what he doesn't know.  If you want to lower your real estate investment risk while simultaneously venturing into potentially more lucrative ventures, let's talk.  
I am a teacher at heart and I love mentoring new and part-time investors.  If you are looking for a real estate investment to work hard so you don't have to, my team can also help you become more of an armchair investor. 
Regardless of your real estate investment style.  If you'd like help lowering your investing risks while increasing your real estate profits, please reach out to me and I'd be happy to help.
 ###
David Campbell is formerly a member of the teaching faculty of California State University Fullerton, Santa Ana College, Azusa Pacific University, and has taught on the eight day Investor Summit at Sea with Rich Dad Advisors Ken McElroy (author of ABCs of Real Estate Investing) and Wayne Palmer (Real Book of Real Estate). 
David is a Real Estate Investment Strategist and he can be reached at: (866) 931-9149 or by emailing him at:  [email protected]
© 2005-2013 www.ValueHoundAcademy.com All Rights Reserved. Reproduction without permission prohibited.
/